Enhanced Surface Hygiene Professional Deep-Cleaning & Disinfection
The New Standard Of Clean
Cleaning with confidence.
When times call for enhanced cleaning and disinfecting protocols, call for the professionals you can trust to keep you safe.
The NUVOCLEAN "Stay Safe" label signifies that surfaces have been cleaned and disinfected by professionals to a stringent new standard of clean.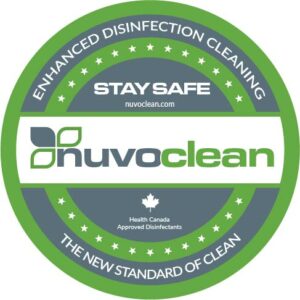 With more than 25 years experience and Vancouver's premier specialty cleaner of both hard surfaces and soft surfaces, we have the training and experience to ensure both safe and effective cleaning and disinfecting for all surfaces.
Our extensive experience and expertise allow us to confidently treat even the most sensitive surfaces like marble and natural stone as well as delicate textiles such as wool rugs and all upholstery fabrics without risk of damage or exposure to toxic chemicals.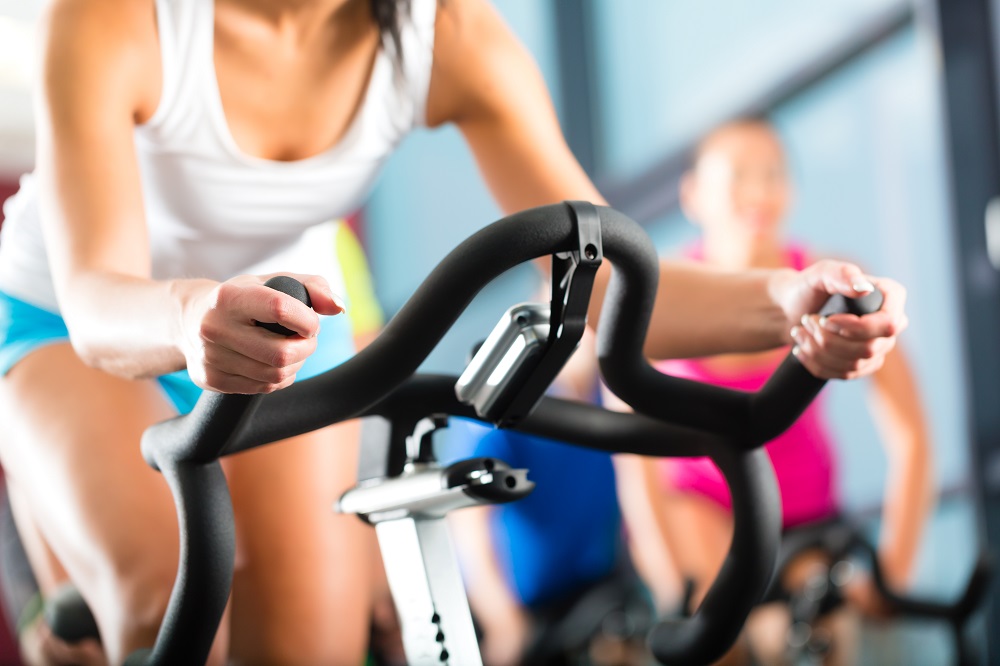 Fitness Studios / Health Clinics
Deep clean and disinfect all surfaces after a coronavirus exposure for re-opening with confidence for both employees and patrons.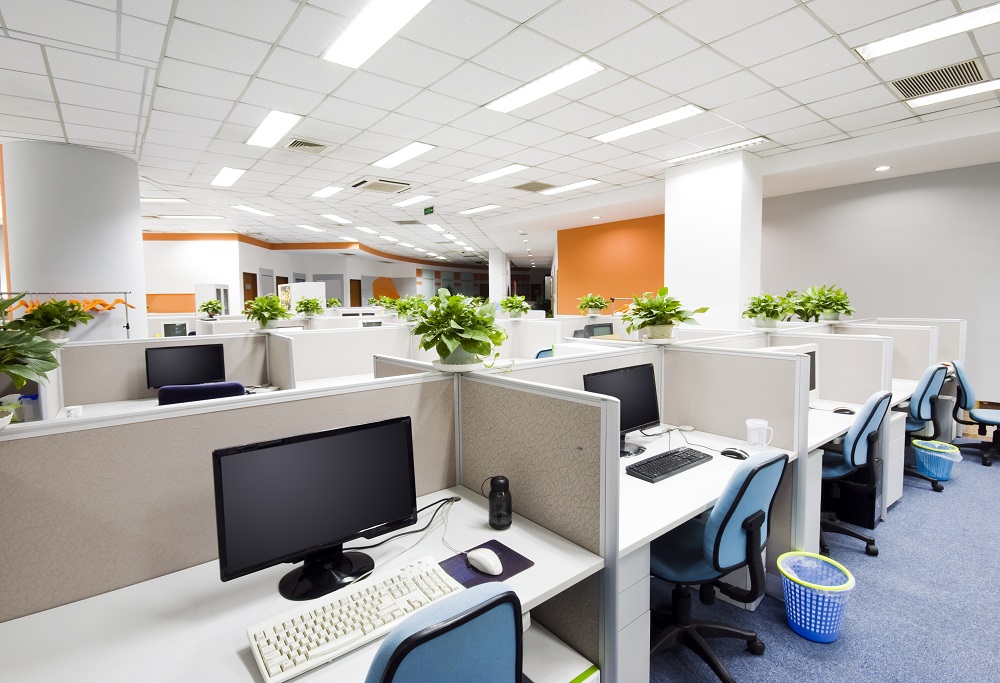 Office / Workplace
Supplement your regular janitorial service with touchpoint disinfection and ensure that your office is as clean and safe as possible for your employees.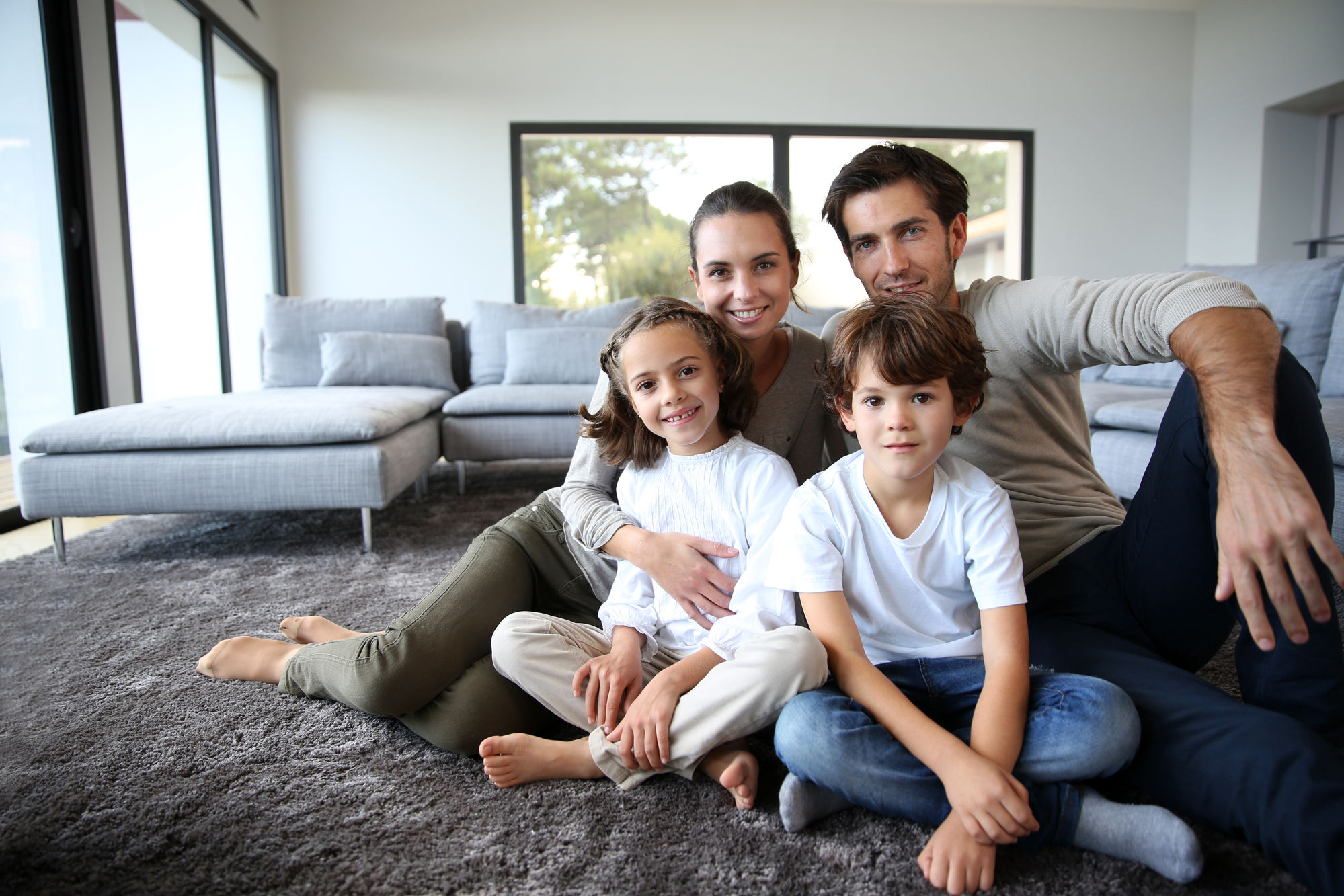 Private Residences
Deep clean hard surfaces and steam clean soft surfaces including whole room disinfection fogging for peace of mind after quarantine or self-isolation at home. 
"Stay Safe" Disinfection Cleaning Service for Furnished Rental Move Outs
The NUVOCLEAN Stay Safe Label
During this time of Covid-19, cleaning and disinfecting High Touch Points (commonly touched surfaces) after each guest stay is the new standard to maintain the safest possible environment for your guests.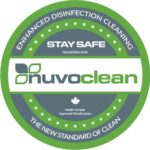 The NUVOCLEAN Stay Safe Label will be left behind to help your guests feel more confident that enhanced cleaning protocols carried out by professionals will keep them safer during this difficult time, knowing that these stringent processes have been put in place for their benefit is the highest standard of clean possible.
The first step is to schedule a consulation. It's easy and it's free.
Let's Get Started!
No Obligation. No Strings. No Pressure.
Call 604-565-7494 Or Book Your Appointment Online.
Cleaning is the first step in proper surface disinfection
Cleaning is physically removing visible soils and contaminants from a surface. This helps reduce the number of germs on the surface. Disinfecting after cleaning kills up to 99.9% of the remaining germs left on the surface.
Regular cleaning and disinfecting is the new standard of enhanced surface hygiene necessary to stay as safe and healthy as possible.
However, properly disinfecting surfaces, however, is a process that requires a level of training and expertise.
Specifically, the product must be included on Health Canada's list of disinfectants that may be used against SARS-CoV-2, the coronavirus that causes COVID-19, or on the EPA List N: Disinfectants for use against SARS-CoV-2.
AND it must be applied properly and allowed to dwell wet on the surface long enough to do its job.
It is simply not enough to spray or wipe a product labeled as a disinfectant and consider the surface to be safe from coronavirus.
NUVOCLEAN Surface Restoration uses Health Canada approved, and EPA-registered List N: Disinfectants for our enhanced surface hygiene disinfection services.
We have carefully selected low-toxicity disinfectants that are effective but that will not leave residues, cause yellowing, or interfere with the stain-resistant performance of your carpet or upholstery fabric.
Chlorine-based disinfectants such as bleach can damage carpet fibers and affect dyes changing the colour of carpet and upholstery fabrics.
Quaternary ammonium chloride type disinfectants can interfere with the stain-resistant treatments of textiles and cause yellowing or stains.
Other disinfectants can contain ingredients that can leave residues behind which can lead to rapid re-soiling if not completely rinsed.
Some disinfectants are acidic in nature and can cause damage to sensitive natural stone surfaces.
So it's critically important that professional cleaners understand the various disinfectants available and select the correct product and application process for each unique situation, each surface type, and other factors.
We primarily use the products listed here depending on the factors mentioned and both are listed on Health Canada's list of hard-surface disinfectants with evidence against COVID-19.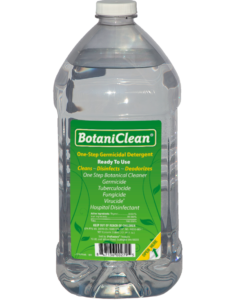 BotaniClean Disinfectant features a unique, nature-inspired thymol blend. This products is EPA-registered as a Category IV low-toxicity disinfectant and is included on List N: Disinfectants for use against SARS-CoV-2. (EPA no. 34810-25).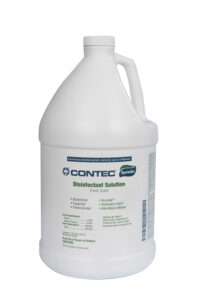 Sporicidin Disinfectant is a neutral pH disinfectant safe for all surfaces. It won't affect the stain protection properties of carpets or cause yellowing. This List N product meets the EPA's criteria for use against SARS-CoV-2 (EPA no: 8383-3).