Vancouver's Shower Stall Cleaning & Restoration Experts
Shower Tile & Grout Cleaning
Who likes to clean mouldy shower stalls? I know it's a dumb question, no one, right? Cleaning your shower stall yourself is a tough job, and so frustrating when you work so hard, but just can't get the results you want.
We get it, and we've got the solution.
We may be a little odd because we love to clean and restore shower stalls, and when you love what you do, you get very good at doing it.
The NUVOCLEAN® Surface Restoration Shower Stall Restoration System
Deep clean high pressure tile and grout wash with professional grade soap film remover.
Mould and mildew remover treatment to kill all the nasties and brighten dingy grout lines.
Glass polished to remove soap film and mineral build up and restore it to invisible.
Metal polished, frames and fixtures cleaned and polished.


Additional Shower Stall Services
Grout clear penetrating sealer prevents unsightly grout stains and discolouration and keeps moisture from absorbing into the shower wall through the grout.
Grout colourseal returns your grout to a like-new appearance! Better than new actually, as besides a restored consistent colour to the grout lines, the grout colourseal helps makes your maintenance a breeze. Just wipe the grout clean! You can even change the colour of your grout if you want to.
Grout repairs and re-grouting. Cracked, broken, and missing grout should be repaired immediately to prevent water damage and mould growth in your walls.
Re-caulking. Mouldy and stained failed caulking should be cut out and replaced with 100% silicone caulking to prevent leaks and to keep your shower stall mould and mildew free.
Glass Polishing. At some point, soap film and mineral deposits get out of control and no matter how hard you scrub you just can't get the glass clean. Our exclusive glass restoration process mechanically removes years of soap film and damaging mineral build-up restoring your shower glass to crystal clear and invisible again.
Mouldy tile and grout showers should never be ignored. 
Organic material can build up on your shower walls held in place by layers of soap film.  This is a perfect environment for mould and mildew growth and can damage the finish on some tiles. Grout is absorbent so mould on your grout can mean mould in your grout. In a continuously wet area like  your shower stall, mould can eventually pass through the grout and into the walls of your home if left unchecked.
NUVOCLEAN® Surface Restoration's professional shower stall cleaning and sanitizing kills mould and mildew, important for your health and the quality of the indoor environment in your home.
Mouldy caulking can be an indication that the bond has failed and moisture is getting in behind the seal. The caulking in your shower is there to prevent moisture from getting into the walls of your home so it's extremely important to ensure your shower stall and tub surrounds are properly caulked and sealed to keep your home mould and mildew free.
Fiberglass shower pans can start looking dirty and gross over time and can be a real challenge to clean. NUVOCLEAN® Surface Restoration technicians use professional grade soap scum removers and special scouring pads to clean and restore fiberglass shower pans.
Glass shower walls and doors are particularly difficult to keep clean and clear. Glass is essentially stone, so NUVOCLEAN® Surface Restoration technicians can polish and restore your glass walls and doors back to invisible again, just like they were when they were new. Our shower stall restoration service includes cleaning and polishing the metal frames and fixtures too!

Let's Get Started!
No Obligation. No Strings. No Pressure.
Call 604-565-7494 Or Book Your Appointment Online.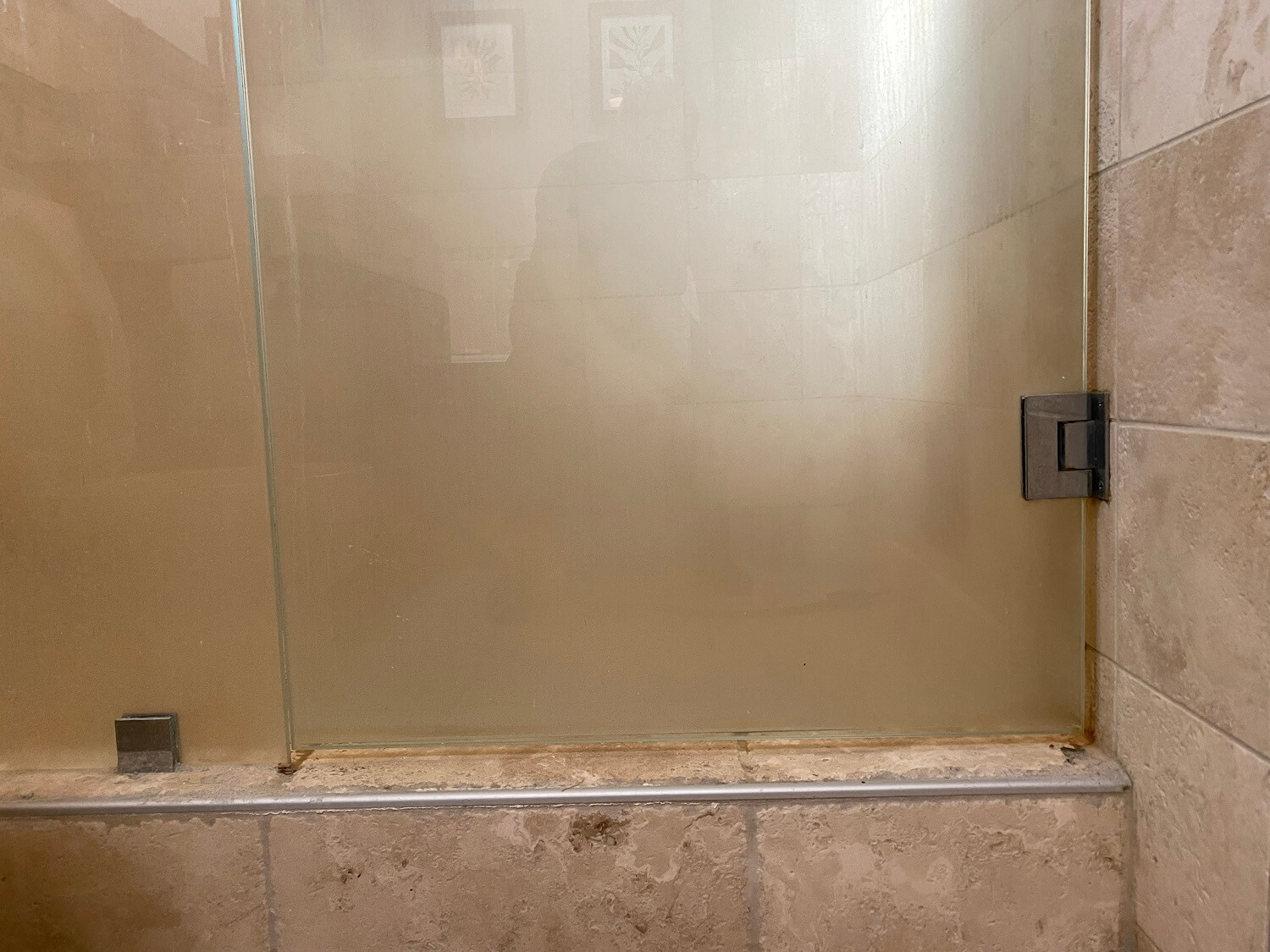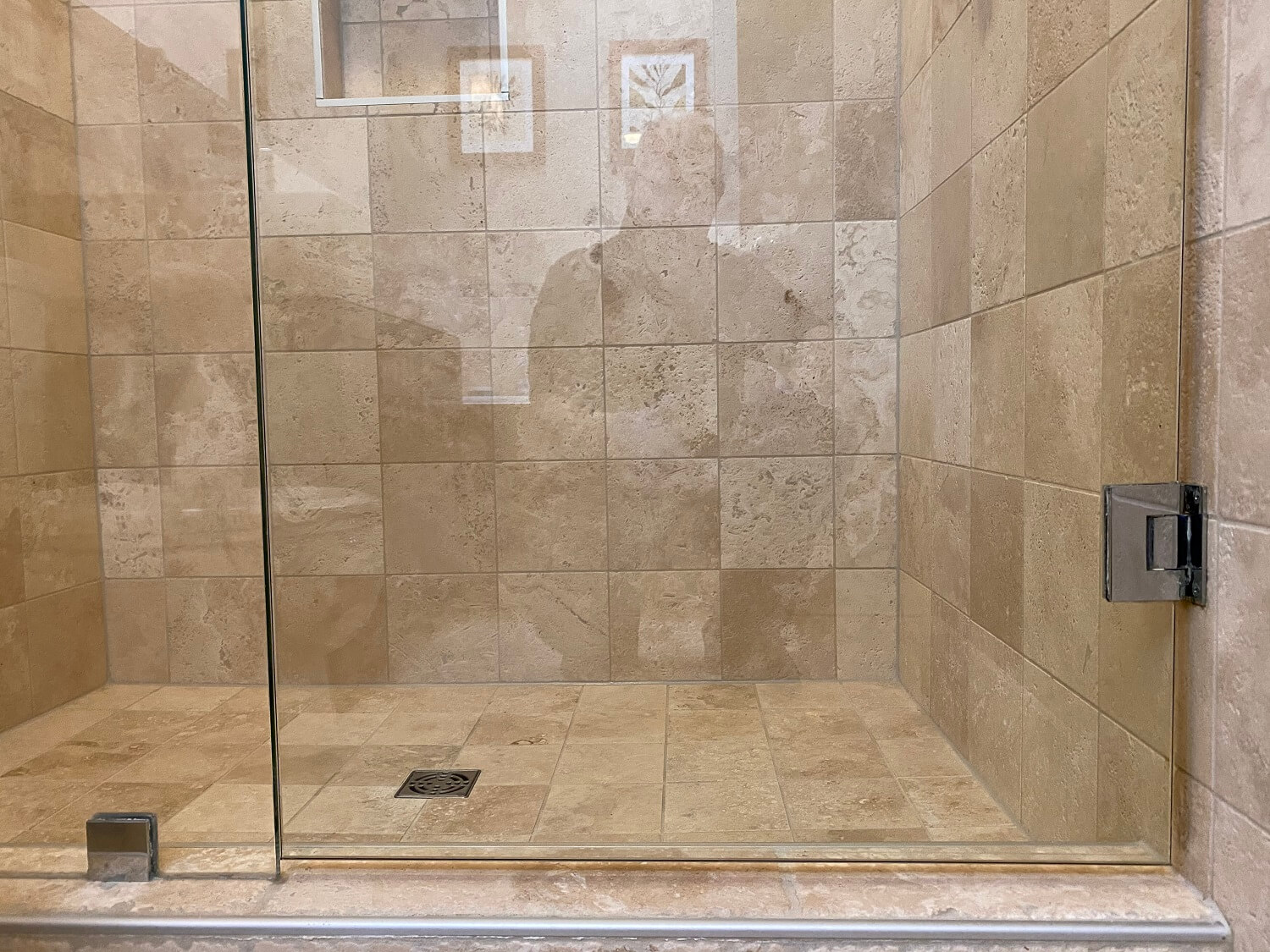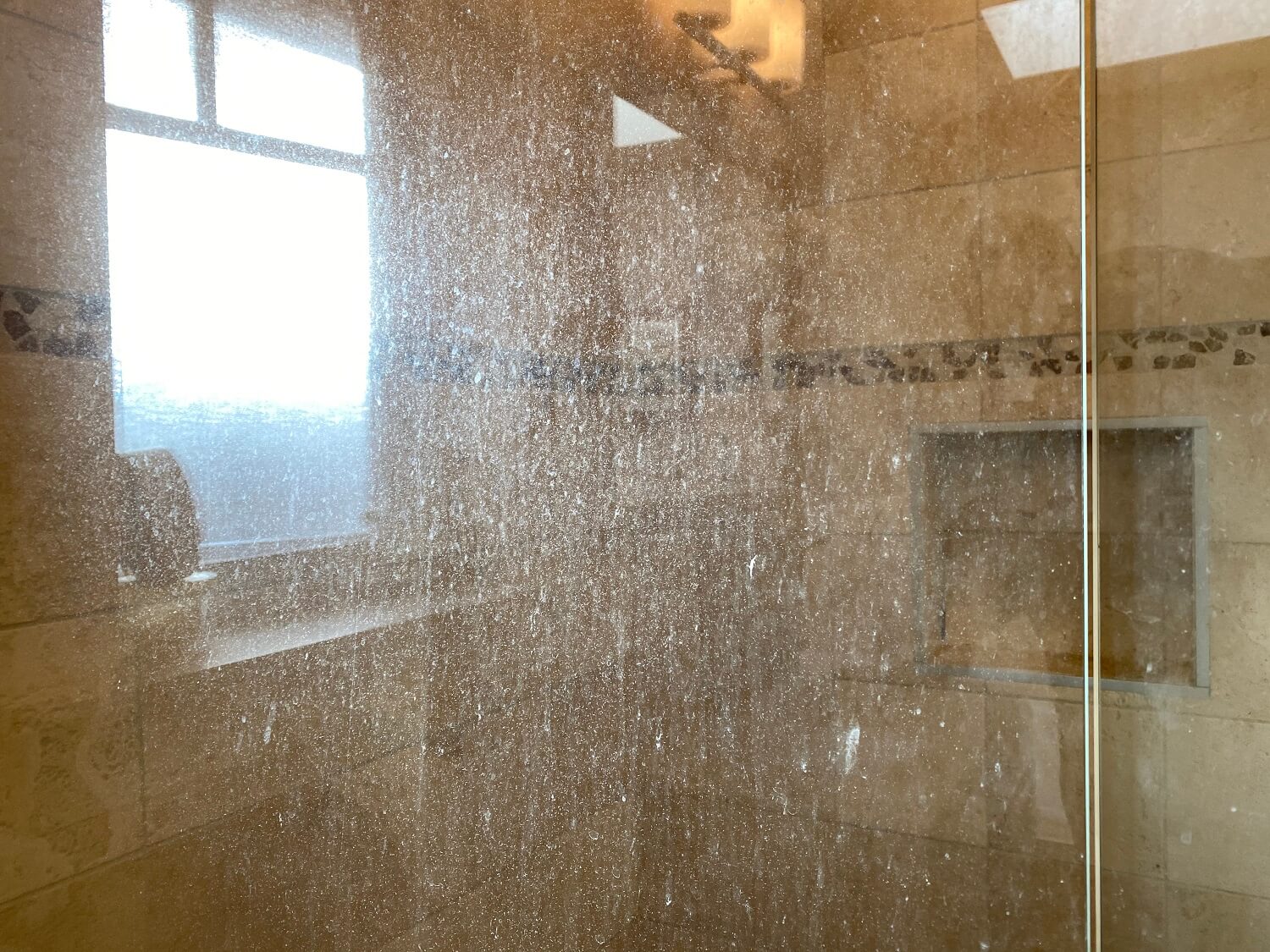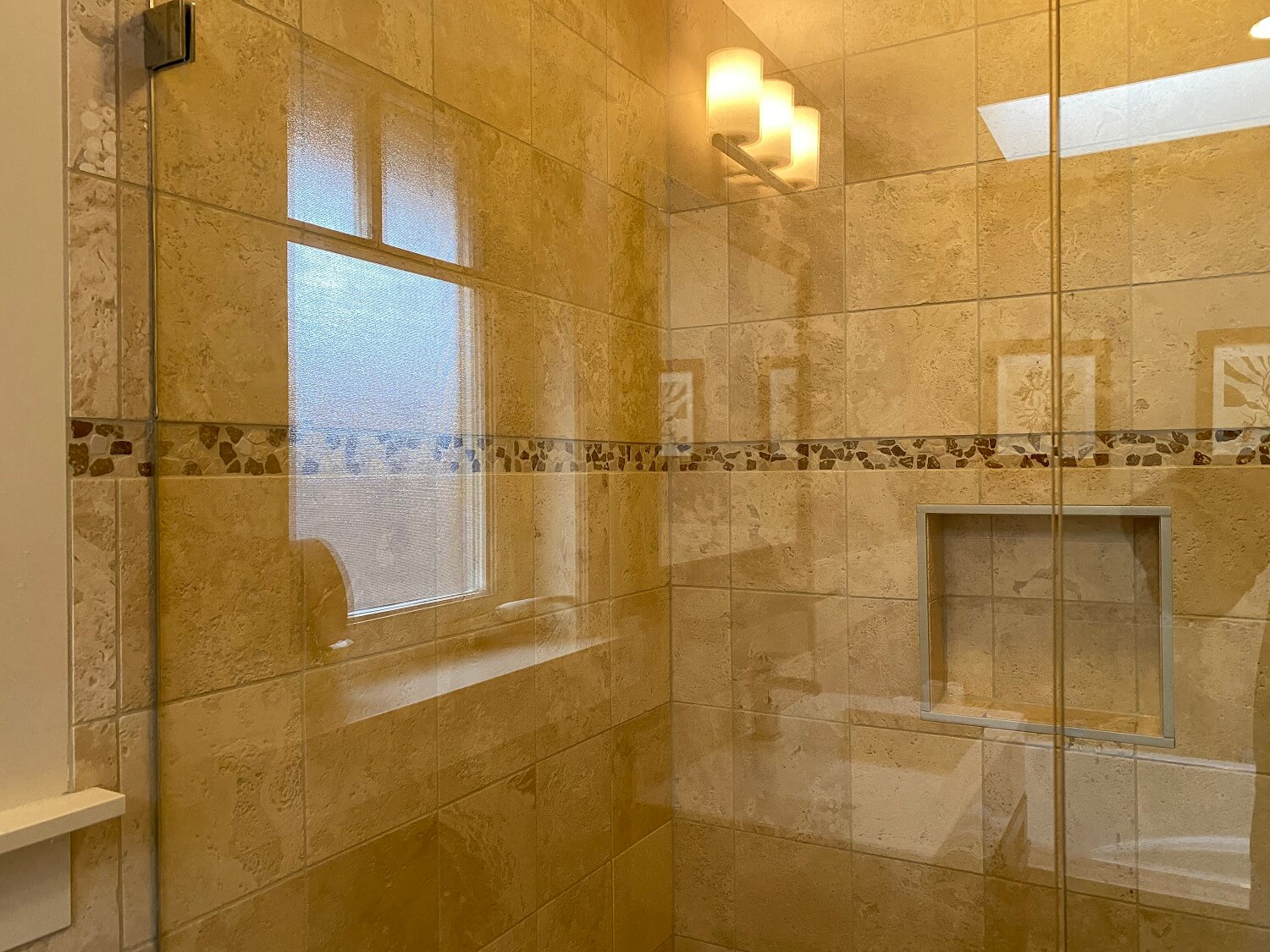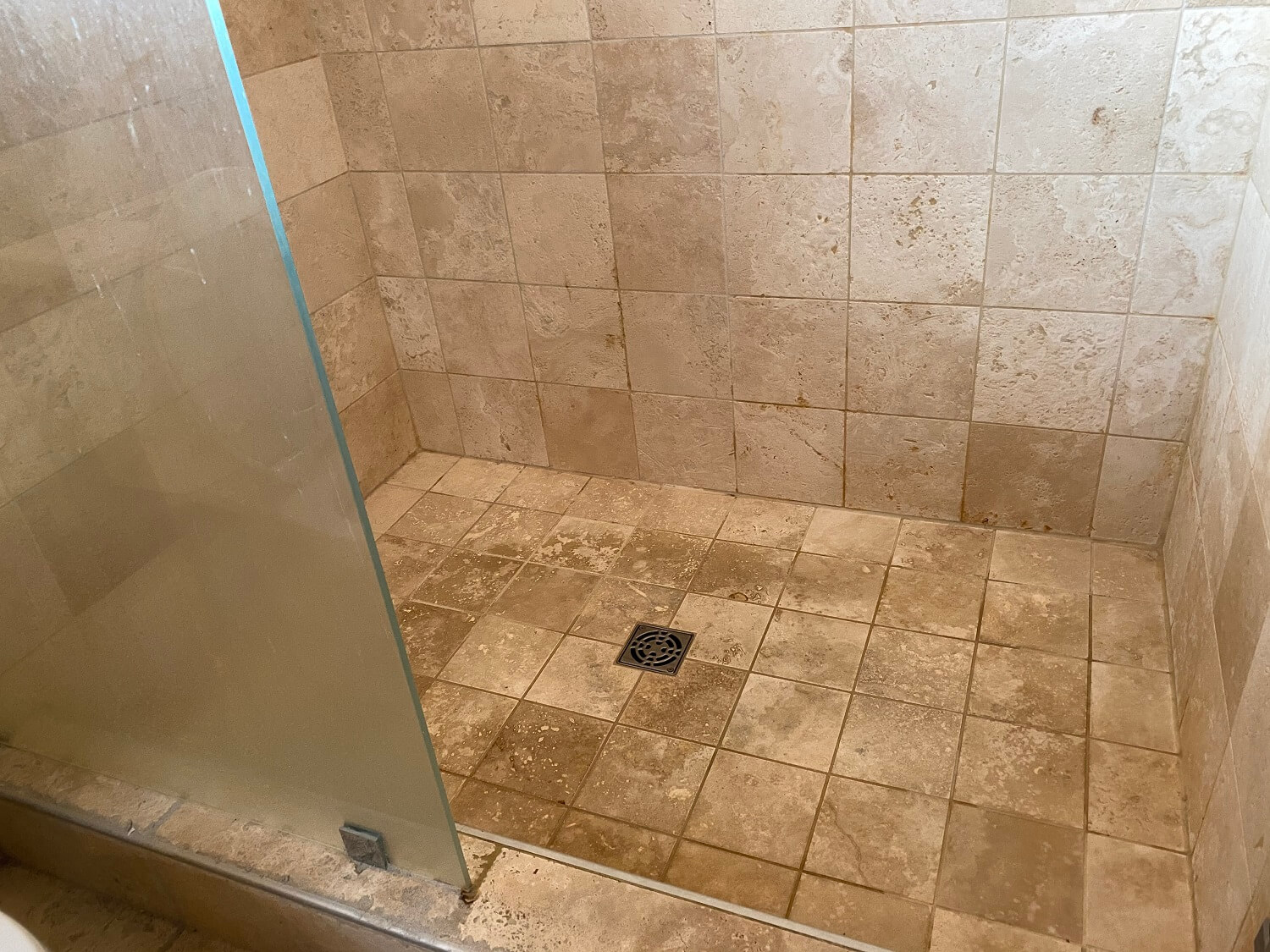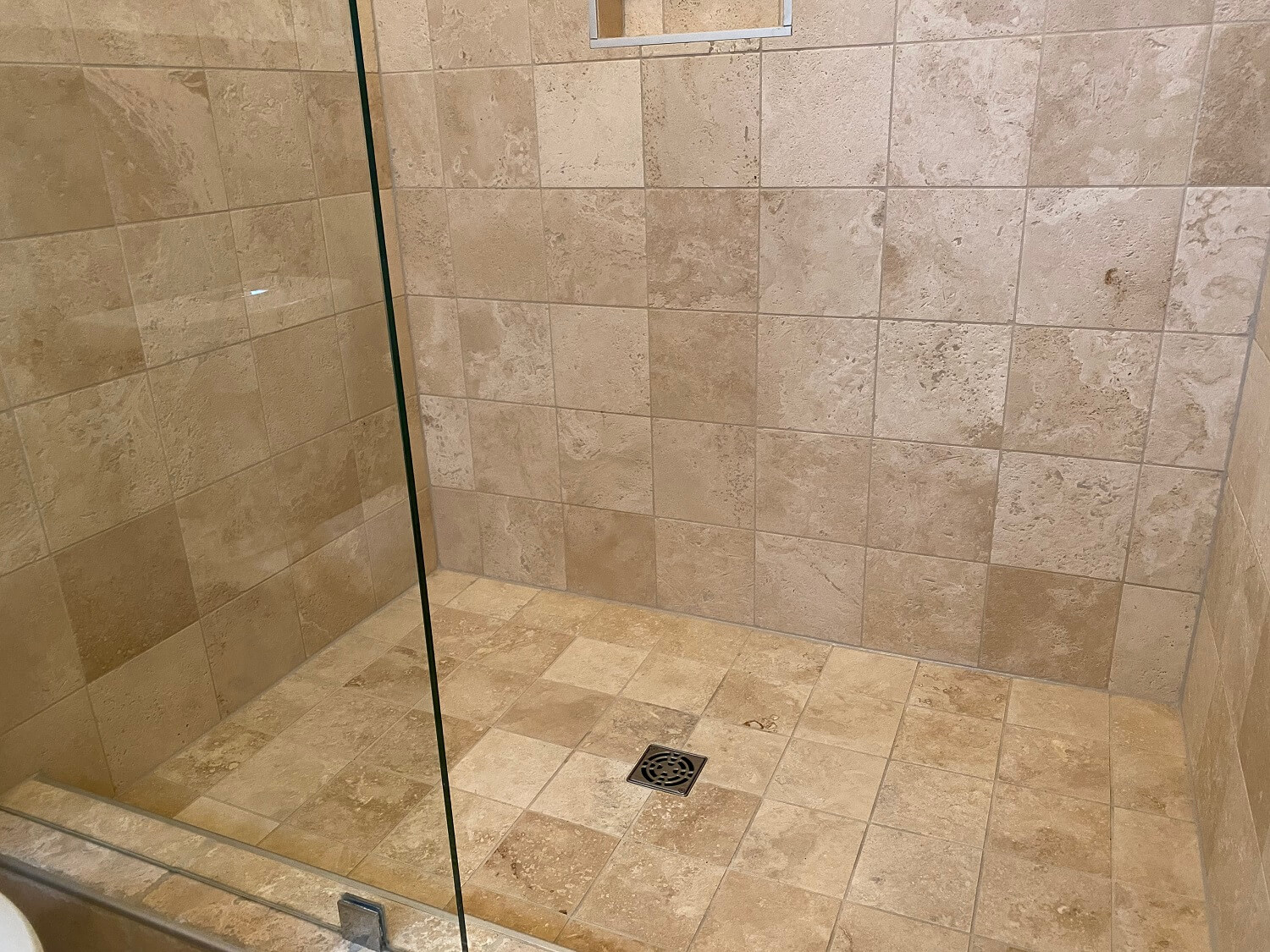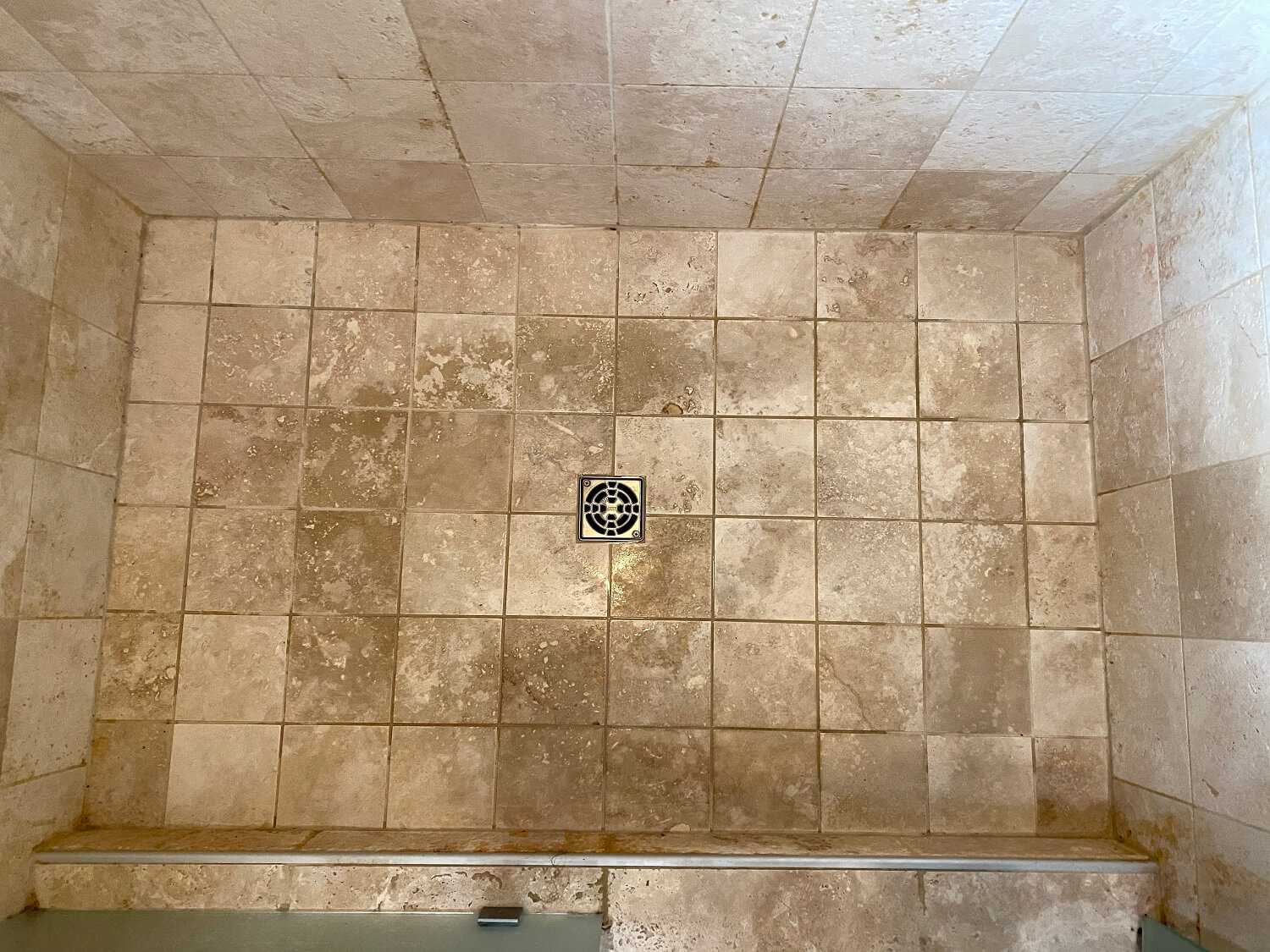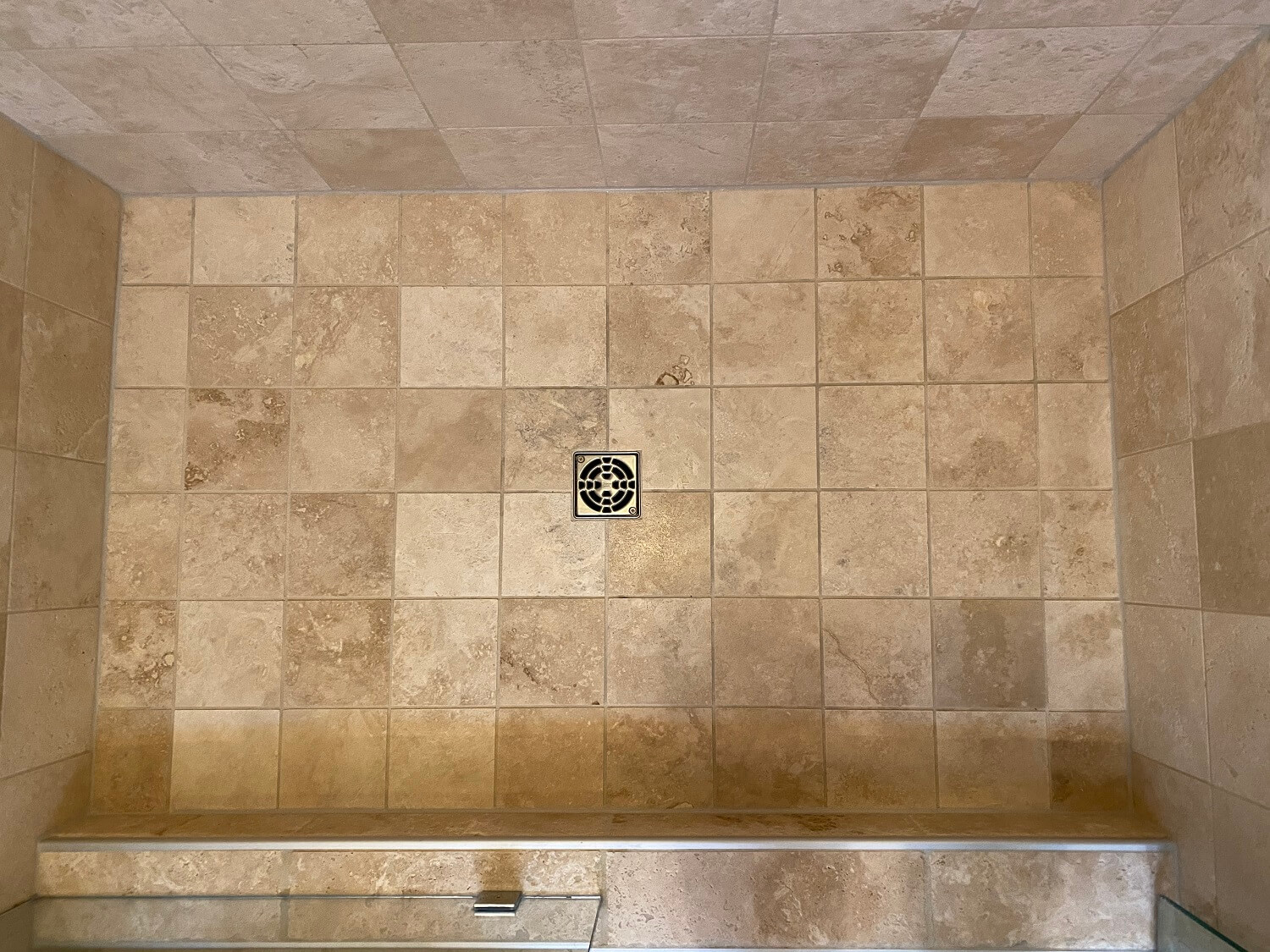 A Recent Travertine Shower Stall Restoration
All surfaces were deep-cleaned with a special stone-safe soap film remover and our vacuum-contained hot water pressure washing system. The shower glass was polished to remove soap film and mineral deposit build-up, and the old caulking was removed and replaced with our permanent epoxy joint filler.
Let's Get Started!
No Obligation. No Strings. No Pressure.
Call 604-565-7494 Or Book Your Appointment Online.