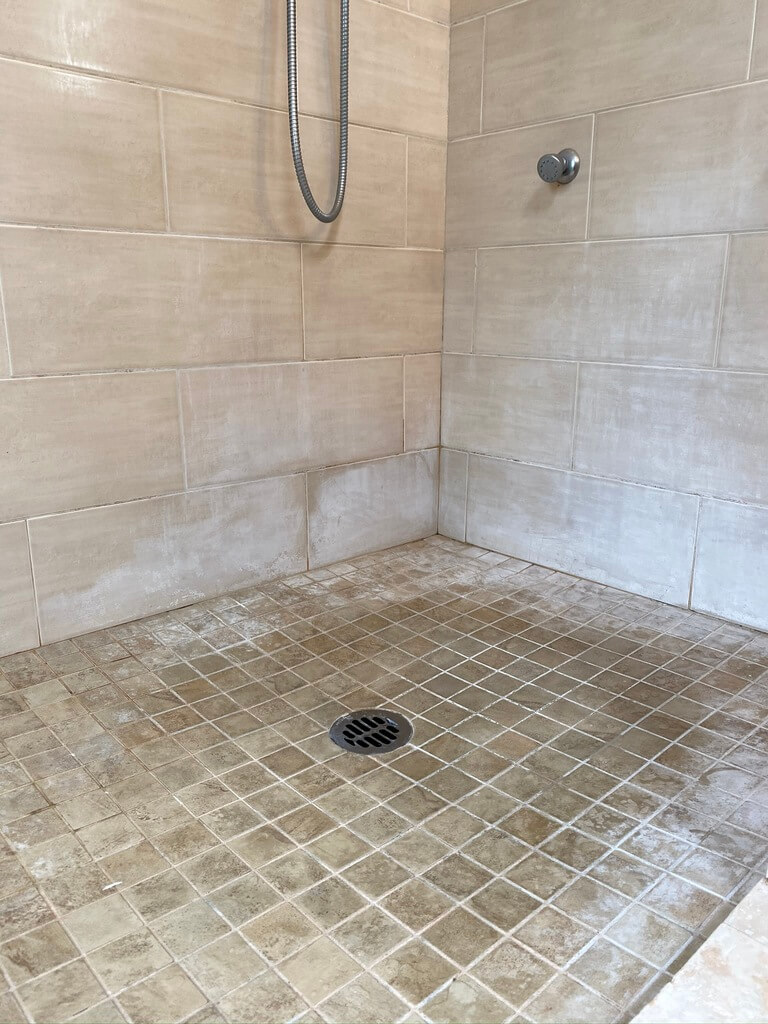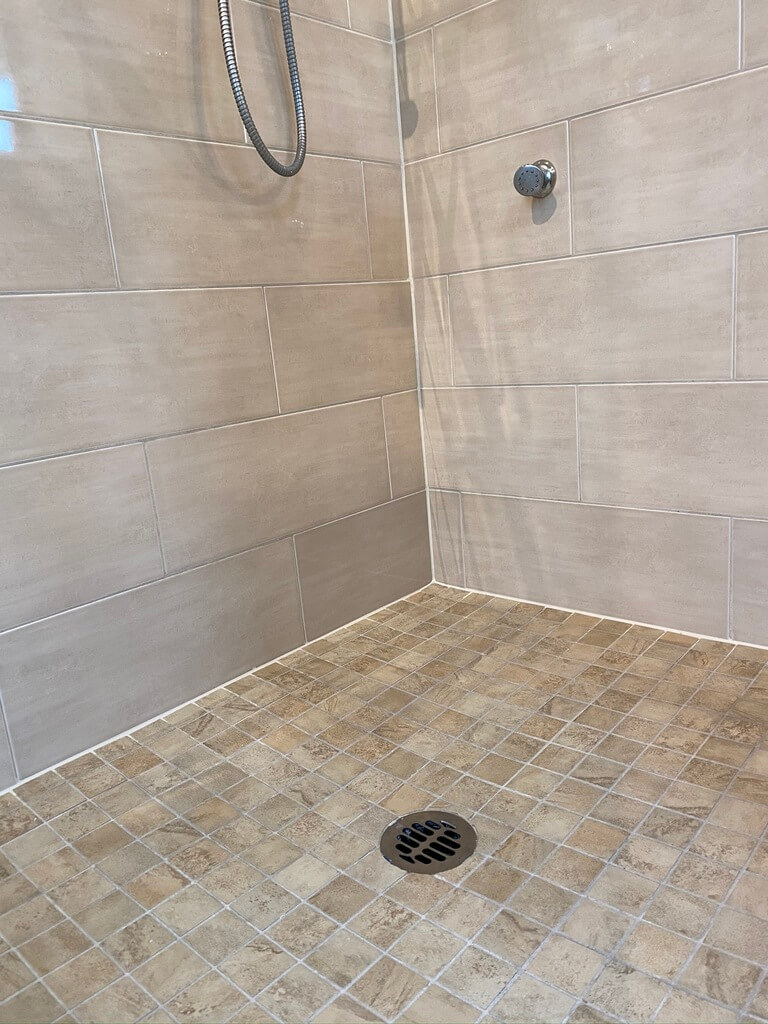 Deep cleaning shower stalls is meticulous work. Here's one that needed some love (and razors).
To start, each tile was individually scraped with razors to remove the bulk of the soap film build-up, then a professional-grade liquid soap film remover was applied to the surfaces and polished with an abrasive cream under a 7-inch variable speed angle grinder to loosen the remaining soap film. The grout joints were scrubbed using stainless steel brushes, then all the surfaces were blasted using our indoor vacuum-contained hot-water pressure washing system (or IVCHWPWS for short).
This process was repeated a few times until no trace of the old soap film build-up was left behind. The change of plane joints were then filled with a special epoxy super grout instead of traditional caulking. This super grout is permanent and will outlast silicone caulk by many years without mould developing or the risk of any leaks occurring.
The glass was polished and a new drip strip was installed. The end result is a shower stall that is, quite literally, in better than new condition.
Another happy shower in the books.